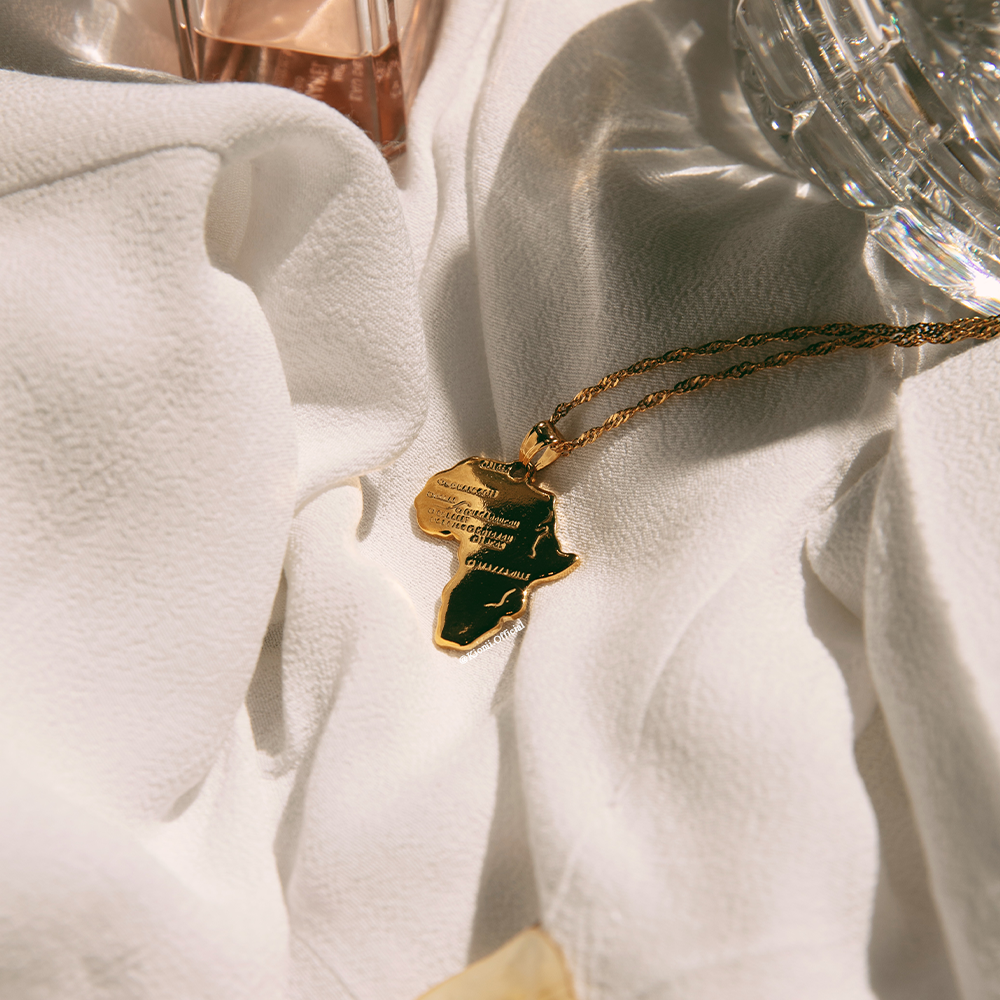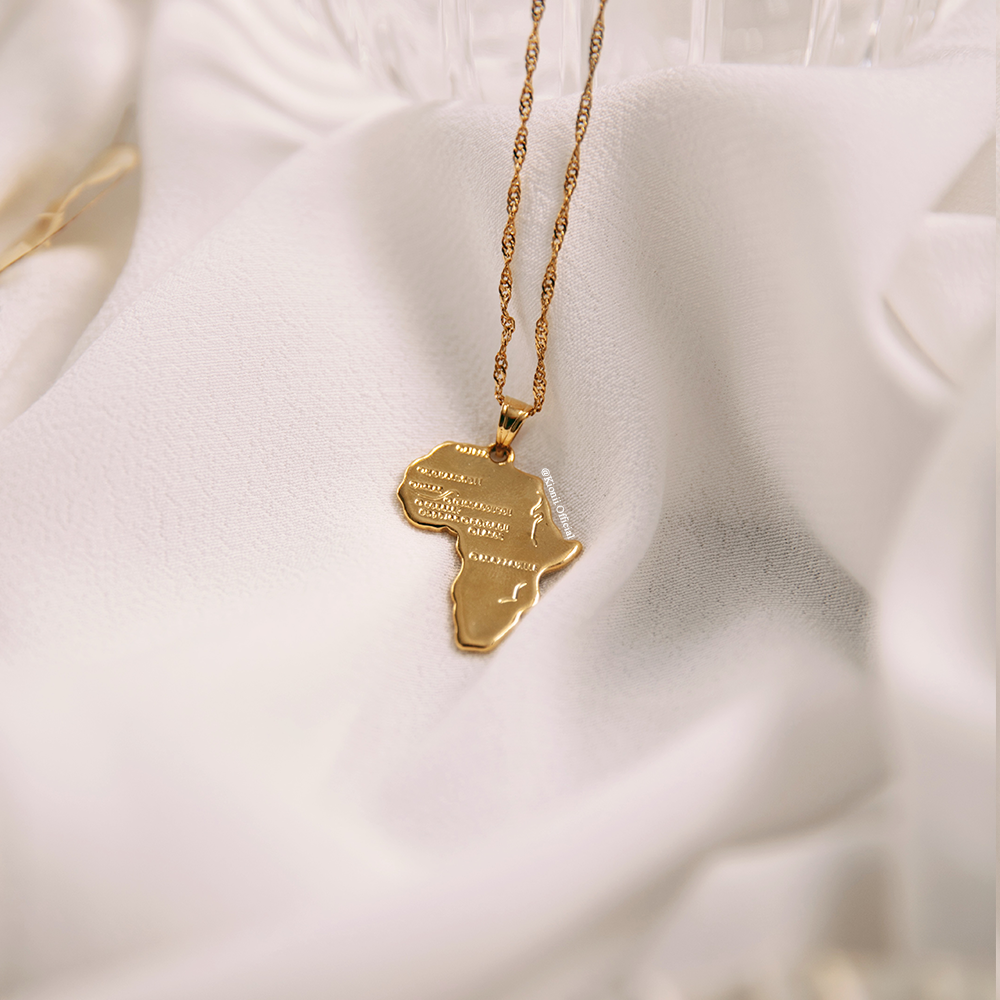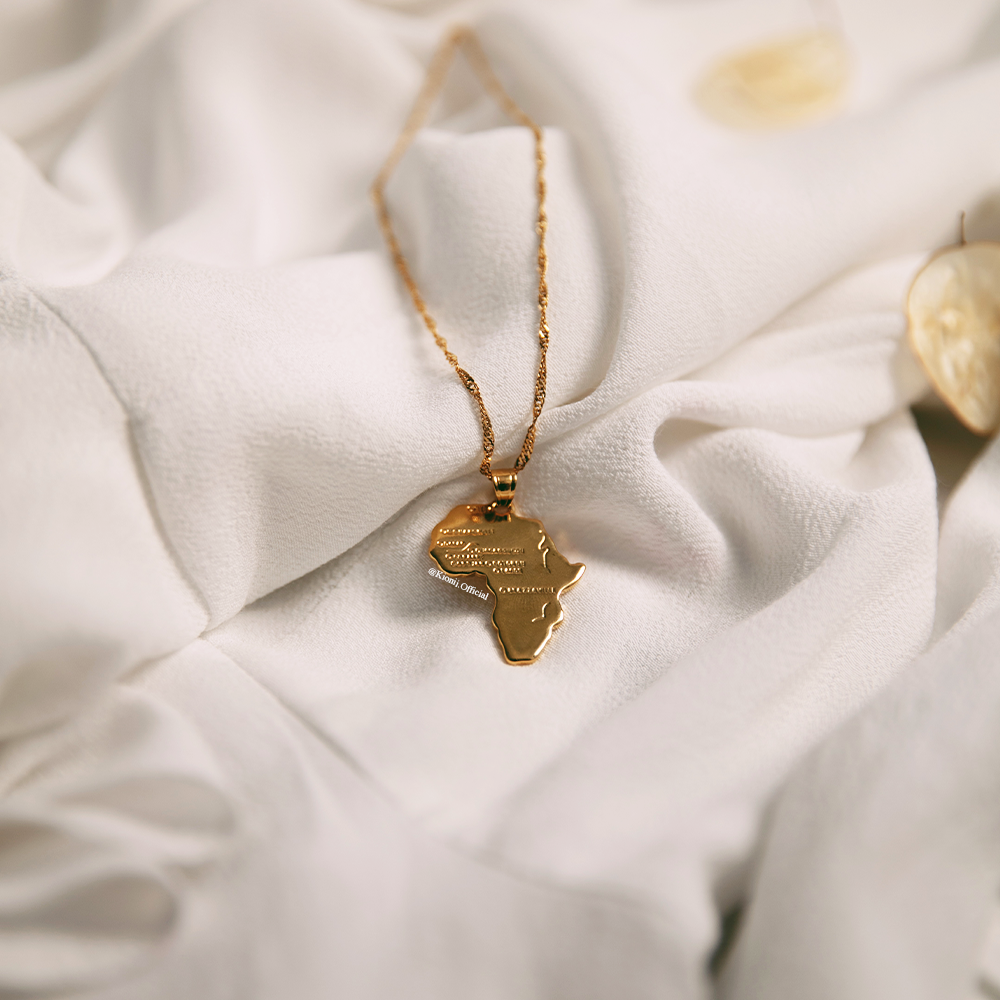 Africa Map Gold Plated Necklace

Gold plated pendant (4.5cm).
45cm chain.
Captial cities engraved on the pendant, such as Brazzaville and Lagos. 

Perfect as a gift, for special occasions and everyday use.
No rusting or discolouring.
Shipped within 3 business days.
Worldwide delivery.
Nice and beautiful my wife love it. Only thing I will is can you do more African country.
Africa necklace
Great quality and beautiful design. Packaged really well and also really speedy delivery. Superb customer experience!
Africa necklace
So beautiful honestly amazing quality doesn't rust. You need it!!!
Africa necklace
Quality amazing. Looks amazing. Absolutely love it ❤️❤️
Africa Map Necklace
Purchased this item for my daughter as her birthday present and received it yesterday on her birthday 😀. Very nice and she loves it. 👍👍.