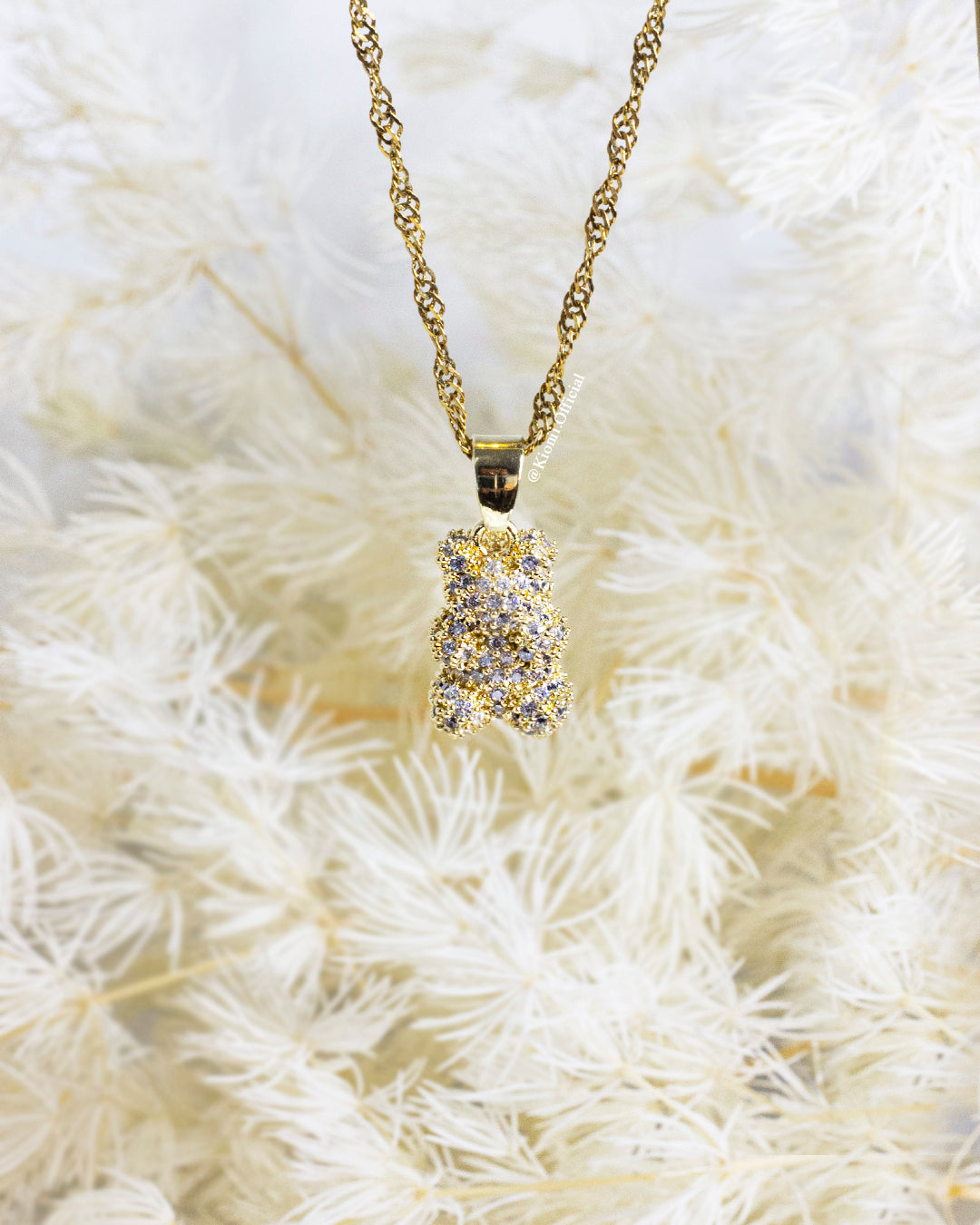 Crystal Teddy Necklace (Gold)
Crystal Teddy Necklace (Gold)

Introducing our new Crystal Teddy Necklace this pendant is the perfect addition to any jewellery piece you have and is a statement that will definitely get people talking. Comes with our rope chain as we think it's the perfect match, however, this can be added to other chains. 
18k gold plated pendant

 brass (16mm)
Choose from 45cm, 50cm, 60cm + 5cm extender
Perfect as a gift for special occasions and everyday use
Worldwide delivery.
Crystal Teddy Necklace (Gold)