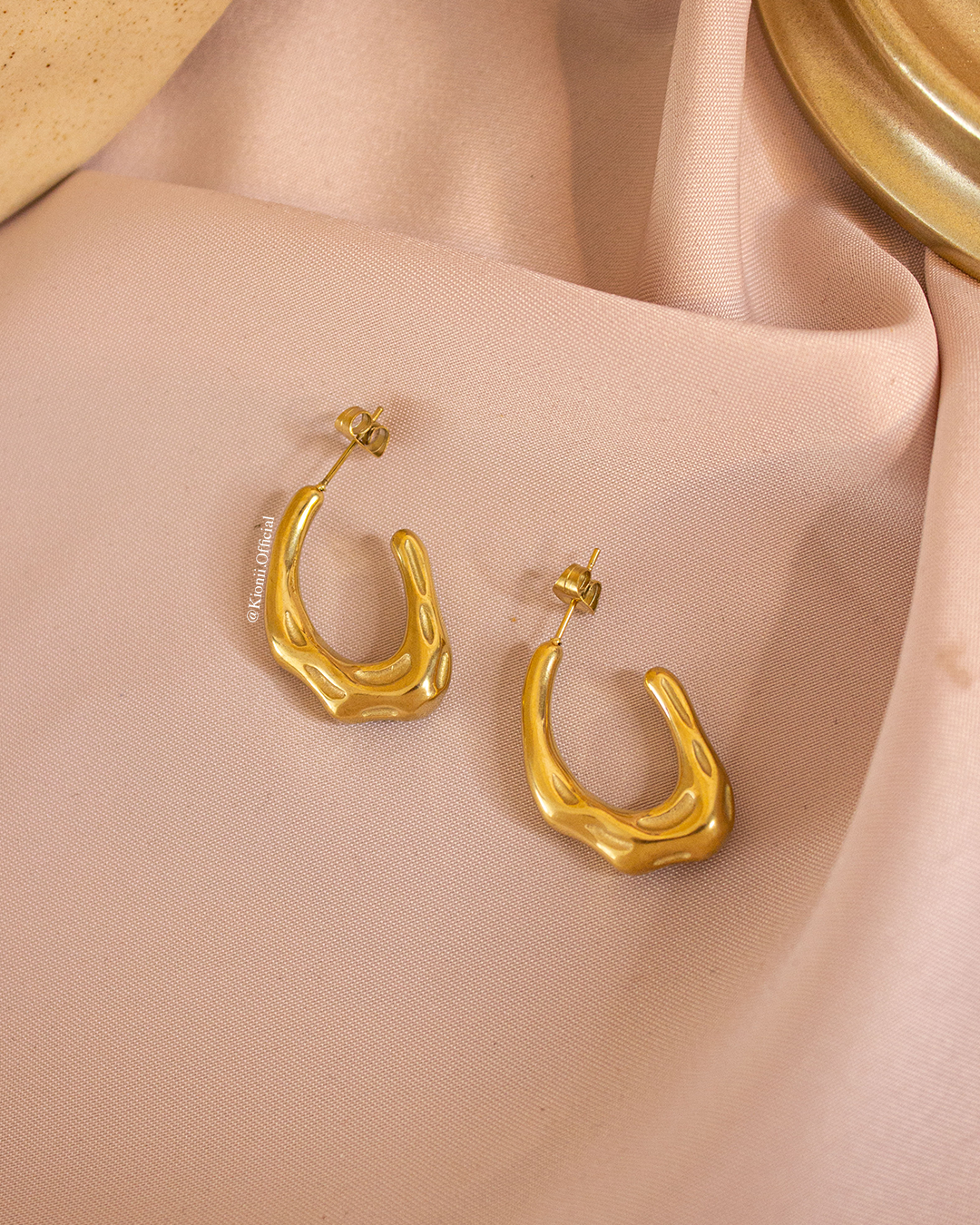 Eve Earrings
Eve Earrings are the perfect accessory for the fashionista on the go. These earrings are an elegant and classic style with a feminine touch. The graceful curving lines of the Eve earrings are crafted from stainless steel. 
They are versatile, so they can be worn with any outfit, from a night out to work.  They are the perfect accessory for anyone who is looking for a stylish and simple look.
18k gold plated earrings

 (23mm)
Waterproof 💧
Perfect as a gift, for special occasions and everyday use.
Stainless steel 

Hypoallergenic

Worldwide delivery.