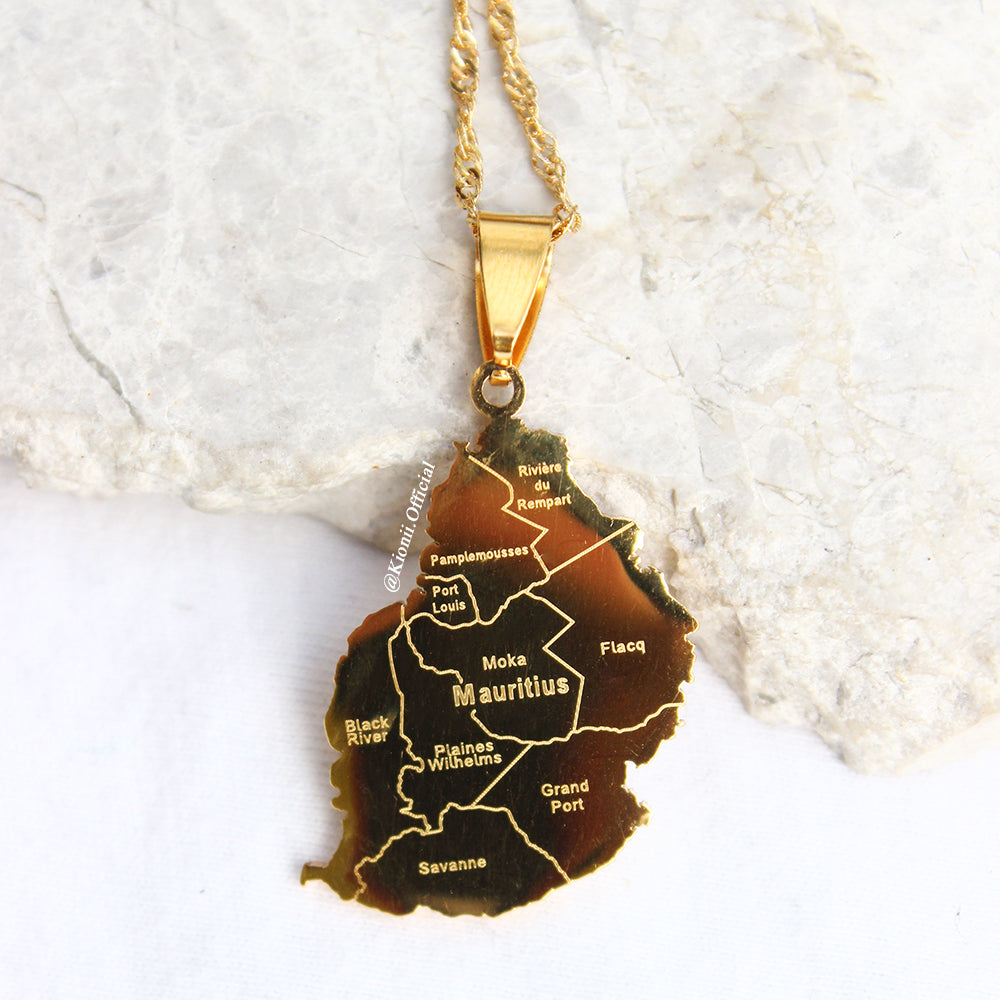 Mauritius City Country Pendant (Gold)
Mauritius City Country Pendant
Gold plated // sterling silver pendant (4.5cm x 0.5cm).
45cm chain.
Perfect as a gift, for special occasions and everyday use.
Stainless steel // no rusting or discolouring.
Shipped within 3 business days.
Worldwide delivery.
Mauritius City Country Pendant (Gold)
Long Live Mauritius...
Quick delivery. Loved it... perfect length... good size pendant...
Loved it !
Delivered quickly and looks pretty
Forever Island Girl!
I was so surprised to find the lovely Mauritius necklace!! Not many people seem to know where it even is! xD
The necklace itself was beautiful. I got it in gold xD Really good quality too. Tje chain itself is a little delicate but i still love it! I've used it every day since I got it.
Just one minor thing, I wish the length was a teeny bit shorter (it gets lost behind my top unless I pull it back!) The actual pendant itself, I really hope you can bring a mini version of the same please so I werk it at work too xF But..minor details, I still love it.
Thank you, & look forward to the new items xD ❤
Great!
Great quality, looks brilliant! Highly recommend to buy as a gift for others!