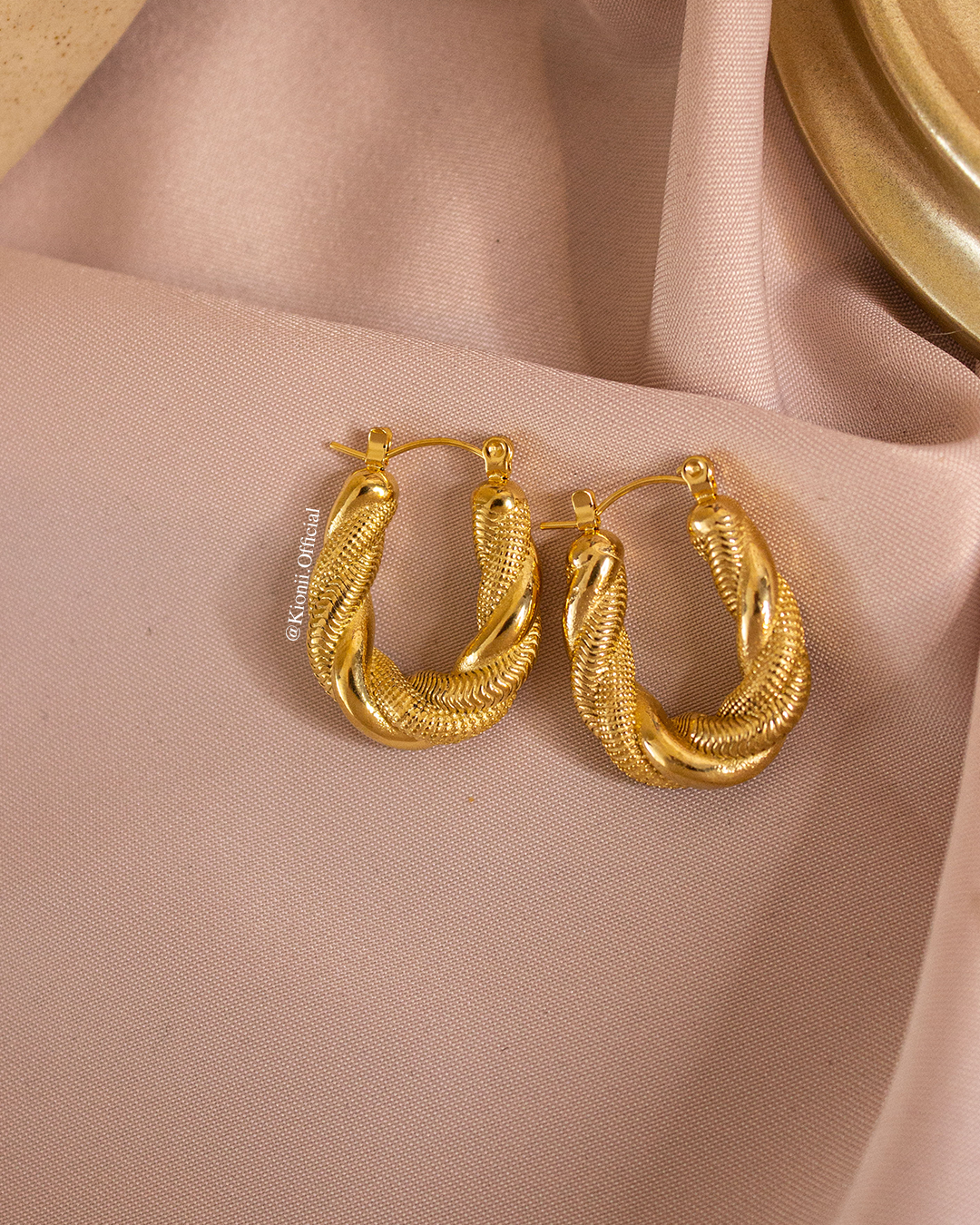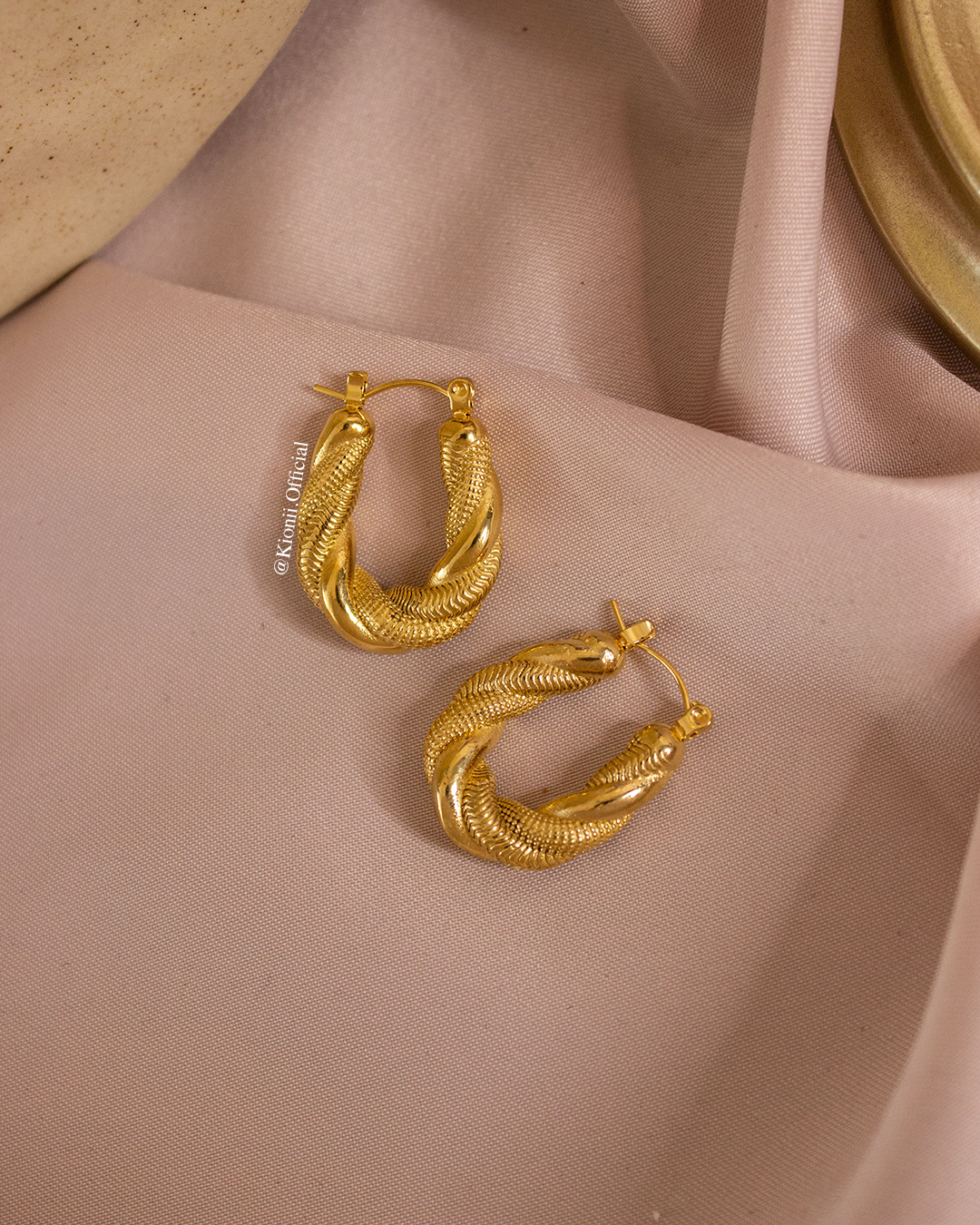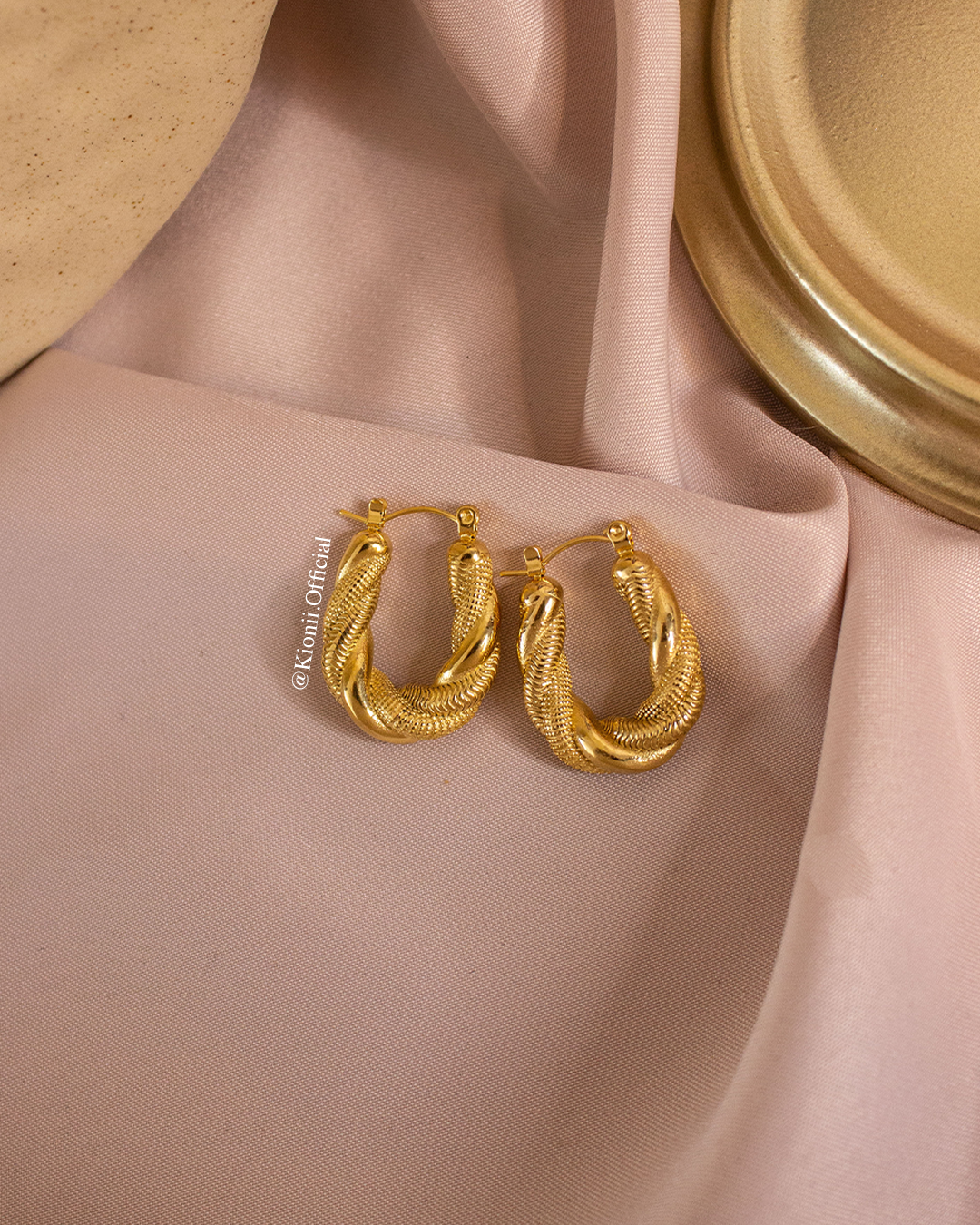 Shani Earrings
Celebrate the warm weather with these cute, Shani twist earrings. The hoops are a great way to show off your outfit without overpowering it. Shani is a classic design that can be worn with just about anything. 
18k gold plated earrings

 (27mm x 21mm)
Waterproof 💧
Perfect as a gift, for special occasions and everyday use.
Stainless steel 

Hypoallergenic

Worldwide delivery.