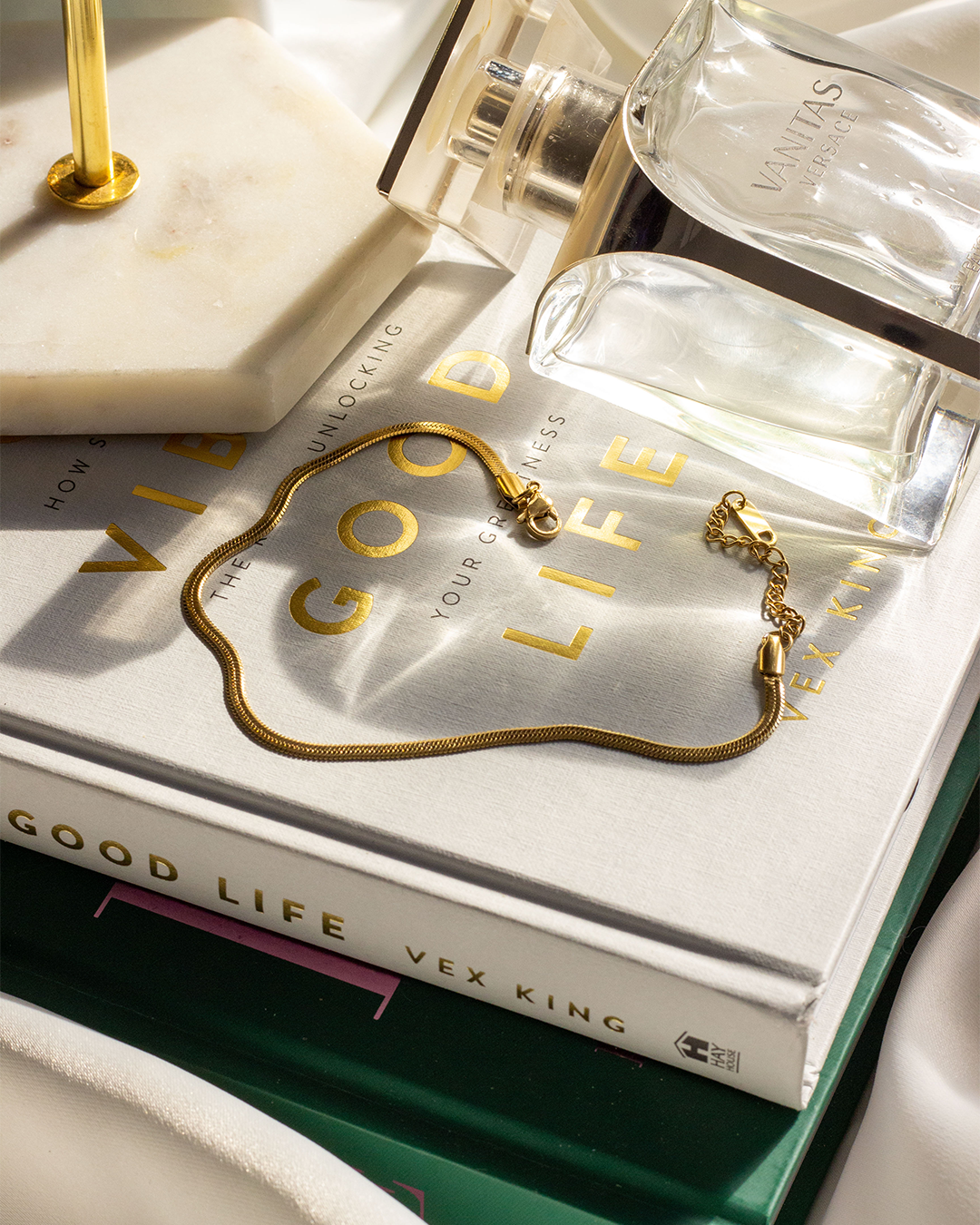 Thin Snake Chain Anklet

Our thin snake chain anklet is the perfect essential to add to your collection 😍
It features the popular herringbone style chain, the chain is long enough to wrap around your ankle and has a clasp to keep it in place.  
18k gold plated pendant

Size (21cm + 5cm extender)
Waterproof 💧
Perfect as a gift, for special occasions and everyday use.
Stainless steel 

Hypoallergenic

Worldwide delivery.